Date/Time
Date(s) - July 13, 2022
12:00 pm - 1:00 pm
Fee: Free
Register at: https://us02web.zoom.us/meeting/register/tZYoceCppjIjGNaz3N9KZz-CqjoC8fibX8L_
This event is co-sponsored by Maine Philanthropy Center, NH Center for Nonprofits, and Maine Association of Nonprofits.
What does "a living wage" actually mean? Why isn't being paid the minimum wage enough for people to get by? Join us for a free, virtual lunch & learn with Professor Amy Glasmeier, architect of the MIT Living Wage Calculator, to learn about a tool that can help nonprofit employers compare wages, set wages, form policy around wage rates, create competitive human resource programs, and stand out among their peers.
Through this webinar, participants will:

Learn about the difference between "living wage" and other measures of basic needs
Get ideas for using the Living Wage Calculator to inform your compensation philosophy
Have the opportunity to ask questions of a leading researcher on living wages
Intended Audience
All are welcome, and nonprofit funders, board members, executive directors, finance staff and human resources professionals are especially encouraged to attend.
About the Presenter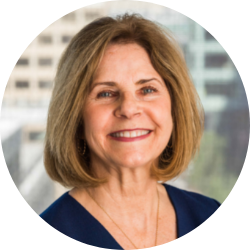 Amy Glasmeier is professor of Economic Geography and Regional Planning at MIT, and is a founding editor of the Cambridge Journal of Economics. Her research focuses on economic opportunities for communities and individuals and the role of geographic access and the effect of locational accident on human development. She is the creator of the MIT Living Wage Calculator, which analyzes the minimum level of income required for individuals and families to pay for basic living expenses. Glasmeier holds a professional Masters and PhD in Regional Planning from UC Berkeley.
Event Details
Participants will receive login instructions in the registration confirmation email as well as in reminder emails that will be sent one day and one hour prior to the live event.
This webinar will be recorded and the recording will be available to all registered participants, including those unable to attend, for 30 days after the event.
This MANP-hosted webinar will be hosted in Zoom Meeting and we ask participants turn off their cameras and mute themselves when joining.
Questions?
Contact the MANP Education Team at [email protected] or (207) 871-1885.